L.L.Bean Discover Something: R.J. Seldon
Watch the video of L.L.Bean's Get Outfitted Gear Giveaway winner Robert (R.J.) Seldon. Hear his story and find out what he won – and learn what he discovered in the outdoors.
Play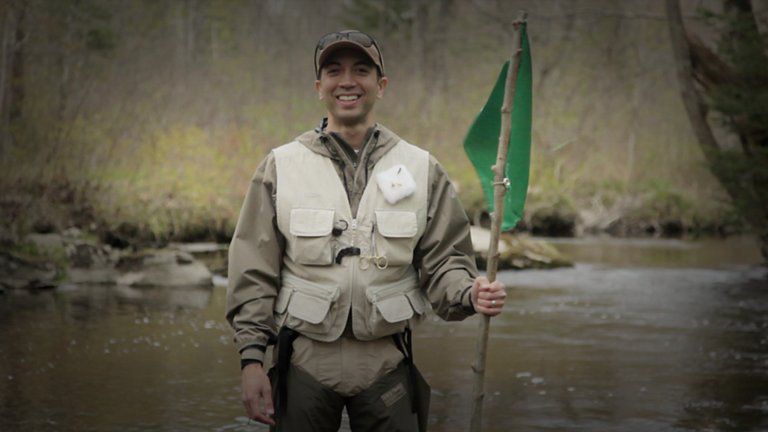 L.L.Bean Discover Something: R.J. Seldon
I had to work the better part of my life. I knew that when you went fishing, you went away, and just be by yourself and kind of find peace – you know, push the pause button in life sometimes.
Today was my first day fly fishing, ever. For as long as I can remember, this is something I've always wanted to do. It was everything I expected it to be and more. When I finally got that rod in my hand, it was like everything just came together. I was very fortunate that L.L.Bean lent me Mac. He's an expert fisherman; he's a great instructor.
After a few of those casts, I hooked something and the excitement, it all just came in, like it all clicked in. Everything that Mac taught me took over. Waiting for that line to hit and, you know, set in the hook, and finally catching my first fish.
It was 29 years of waiting, but it was worth every minute of the wait. I mean, it was unbelievable, and I have L.L.Bean to thank for getting my first foot forward with this great Gear Giveaway. I have all the gear that I'll ever need to start fly fishing and to do this for the rest of my life. I read a long time ago that most men fish their whole lives, not knowing that it wasn't fish they were really after, and that kind of speaks it all to me.
I'm R.J. Seldon, and I discovered how to press 'pause.'