Providing world-class service has been L.L.Bean's number-one goal for more than a century, but just because we're 100 years old, it doesn't mean we're done trying to improve your shopping experience. Listening to customer suggestions and comments continues to help us to do a better job, and now, in response to customer requests, we're happy to provide you with our new Wish List feature.
Add an item to your Wish List from any product page on llbean.com or llbeansignature.com and keep track of what interests you. Plus, we've made it easy for you to email your Wish List to your friends and family, post it on Facebook and share it with anyone else who's looking for gift ideas. Log in to get started.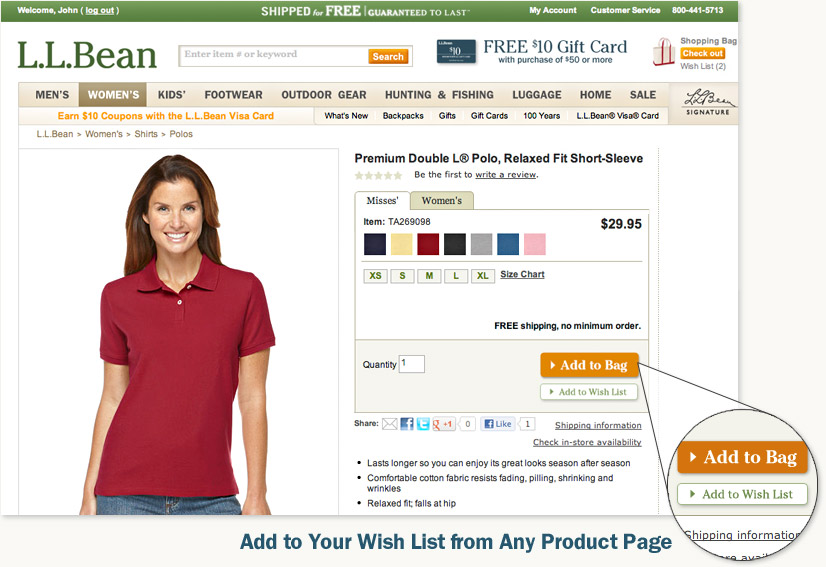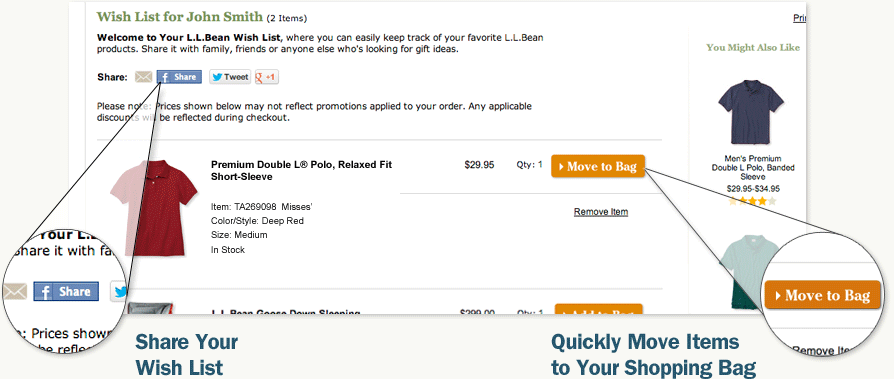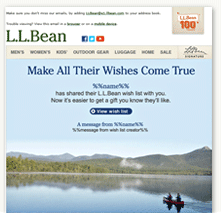 When you share your Wish List with family and friends, all you're sharing is a link and a personal message — all of your private information stays safe.
Items purchased from a shared Wish List will not be removed, and the creator won't be notified. This way, the perfect gift will always stay a perfect surprise.