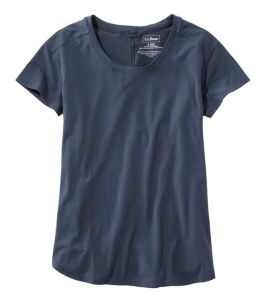 was $44.95now $24.99Save $19.96 (44% Off)
 for delivery date.
(Most orders will arrive in 2-5 business days)
From work days to weekends, this roomy tee is made to move with you, with a lightweight and breathable performance fabric that feels buttery soft next to skin. It's easy to layer, perfect for travel, and holds up for hikes, runs, yoga and more.
Shop this item