Archery Courses and Private Lessons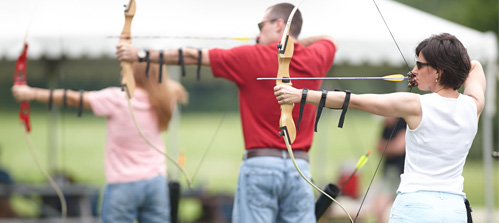 Archery is fast becoming one of our most popular courses. Whether you want to try this exciting sport for the first time or are looking to hone your skills, we have a course that's just right for you – listed below. Sign up today.
Date/Time
Event
Location
Price
No scheduled events matching your search.