Team-Building Programs and Custom Group Activities

AN OFFSITE MEETING LIKE NO OTHER
Corporate team building, group trips, private lessons, kids' birthday parties – our expert guides will help you create an experience that's right for your group. From paddle boarding to fly casting to overnight trips, we offer a wide range of exciting outdoor programs – let us plan a fun event for you.
Contact us today to request a quote
Special Group Pricing Available
CALL 1-888-270-2326
Not all activities are available at all locations.
STAND UP PADDLE BOARDING
Stand up paddle boarding is easy to learn and a great way to enjoy scenic lakes, coves and inlets.
Tandem Sea Kayak Tour
Join our friendly guides for a relaxing paddle in stable tandem kayaks on the waters of scenic Casco Bay.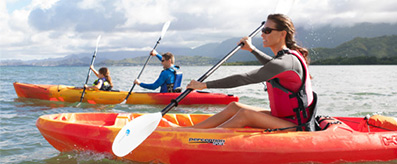 Recreational Kayak Tour
Paddle calm waters in stable recreational kayaks.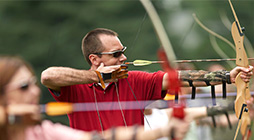 Archery
A customer favorite, archery is fun and easy to learn from our expert instructors.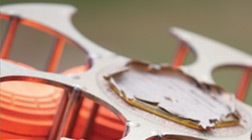 Sporting Clays
Ideal for beginners and experienced shooters alike, enjoy the exhilaration and fun of sporting clays.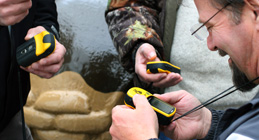 Geocaching Scavenger Hunt
Learn to use a GPS to discover hidden caches in this popular game that combines modern technology with outdoor fun.

Canoe Tours
Enjoy beautiful scenery, fascinating wildlife and a leisurely pace on this expert-guided paddle.
Snowshoeing or Cross-Country Skiing
Our expert instructors will show you how easy and fun these winter sports can be. Conditions permitting.
Fly Casting
A timeless art you can enjoy at any age, fly casting is a relaxing way to spend time outdoors.
CONTACT US TODAY
CALL 1-888-270-2326 or email outdoor_discovery@llbean.com
Facilities book quickly, so please contact us for reservations at least two weeks in advance.