Skip to main content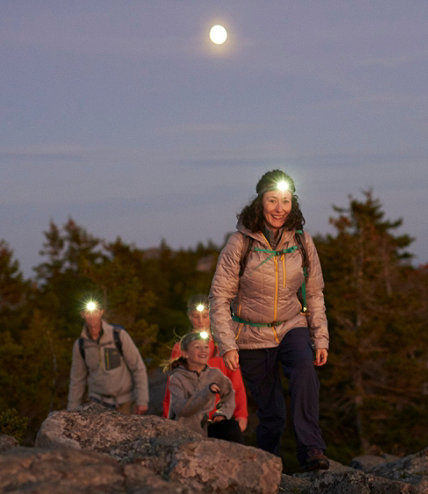 Weather-appropriate clothing (preferably synthetic*)
Water bottle
Hiking footwear
Personal prescriptions such as EpiPen or inhaler
Optional
Small daypack (for extra clothing)
Hat
What We Provide
Headlamps
Snacks
First-aid kit
Insect repellent
Snowshoes (if necessary)
Hike under the moon and stars on this memorable guided outing at Stillman Nature Center.
Prerequisite:  None
Activity level:  Easy
Minimum age:  8 (17 and under with parent or guardian)
Questions? Please call 1-888-552-3261
Full-Moon Hike at Stillman Nature Center
Everything changes when the sun goes down. Join us on this special two-to-three-hour guided hike at Stillman Nature Center, a not-for-profit environmental education center located on 80 acres of woods, lake and marsh ? home to a variety of wildlife, including rescued injured birds of prey.   On this memorable adventure, our guides will teach you how to properly prepare for a safe hike, review equipment use and share Leave No Trace principles. Afterwards, we will head out as a group, traversing over easy-to-moderate terrain and trails. Along the way, our guides will also share information about the local ecosystem and history ? and maybe even a ghost story. Because full-moon hikes offer spectacular views, we'll stop frequently to take photos of the nighttime landscape bathed in the brilliant light of the moon, so be sure to bring your camera.   Near the end of the hike, we?ll gather for a bonfire and some tasty snacks.   All necessary hiking and snowshoeing equipment will be provided.     L.L.Bean does not usually cancel events due to inclement weather. However, we reserve the right to cancel an event at any time due to severe weather, low enrollment or other concerns. If L.L.Bean cancels your event, you will receive a full refund for the cost of your reservation.