Gray Ghost Wading Boots
Our high-performance, ultralight wading boots are easy to clean and built to last.
Play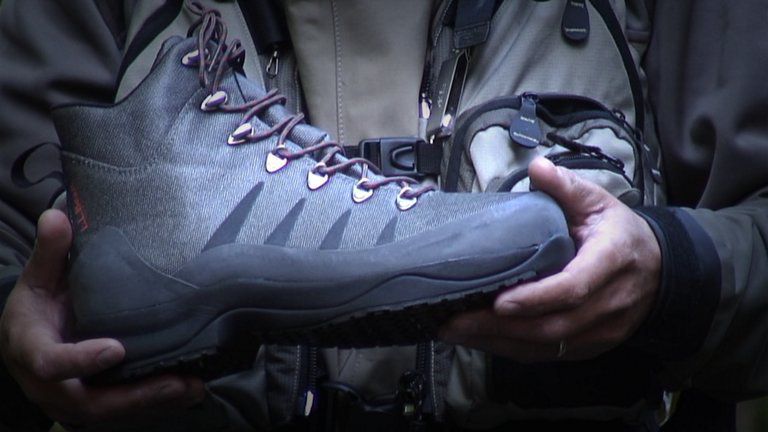 Gray Ghost Wading Boots
Hello, I'm Jeff Miller, senior product developer at L.L.Bean for hunting and fishing, and this is our Gray Ghost Wading Boot.
The Gray Ghost is our lightweight and invasive-resistant wading boot. The gray boot has an Aqua Cell sticky-rubber outsole, and an exclusive new octagon-shaped lug pattern, also available with studs for additional traction.
The rubber rand surrounds the outside of the boot for additional protection and durability. The coated Bentex mesh makes it very easy to clean off, doesn't absorb water and certainly dries quickly. Rugged lacing system with very open hardware that makes it very easy to clean off as well, and durability – always a key. Our removable sock liner that is EVA foam is very easy to wash off and clean and put back in the boot.
So if you're looking for a lightweight boot that's easy to clean, the Gray Ghost Wading Boot is a great fit.