Waterhog Mats
At the Appalachian Mountain Club's Highland Center, our durable mats have greeted thousands of visitors – and their wet, muddy boots – for years.
Play
CHANNELS: Home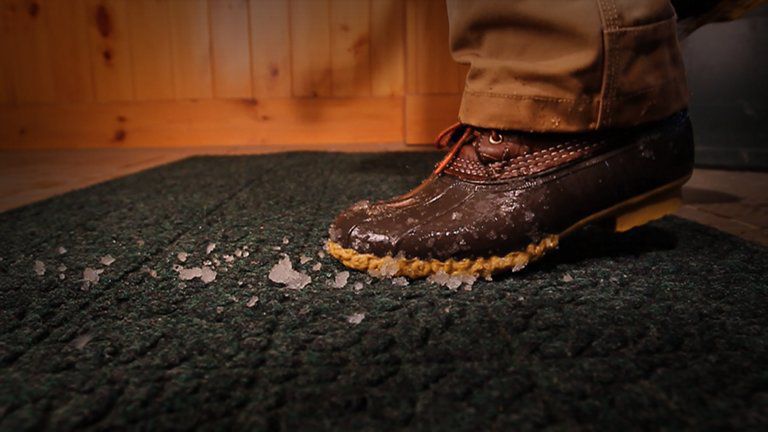 Waterhog Mats
Hi. My name is Kelly, and I'm the lodge manager for the Appalachian Mountain Club's Highland Center in Bretton Woods, New Hampshire.
Some people love the shoulder season but I call it mud season. It's pretty messy, you're never dry, your feet are always wet and there's sand everywhere. We find the Waterhog Mats very useful this time of the year.
We have a high volume of hikers coming in with a lot of sand and mud, muck and water on their boots, and not only do these mats look nice, they really help contain the water, which can be a big safety issue for us. We've used these mats since we opened about six years ago. We have tens of thousands of visitors every year, and we're still using the original mats. All we do to maintain them is shake them out and vacuum them.
If these mats can hold up to the amount of traffic that comes in and out of our doors year-round, then I think they would work well in any home.