Katahdin Iron Works Nor'easter Sweatshirt
The crew at Casco Bay Lines depends on our warm, water-repellent sweatshirt for breathability and comfort – even in the rain.
Play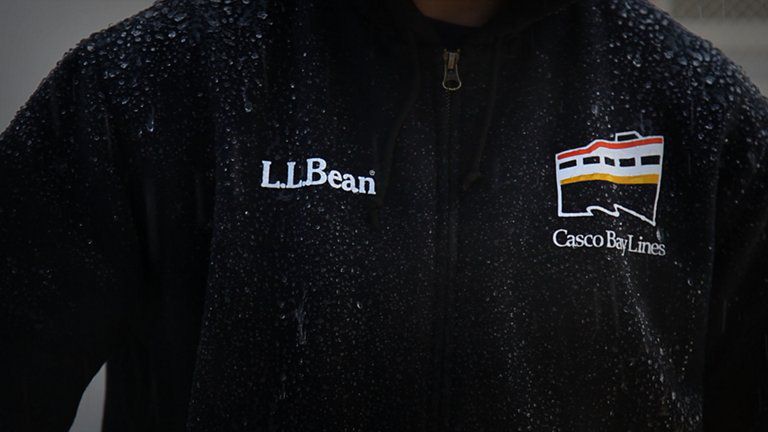 Katahdin Iron Works Nor'easter Sweatshirt
Hi. My name is Mike. I'm a Casco Bay Lines captain here in Portland, Maine. We are, first and foremost, a commuter boat, but we also carry mail and vehicles. The Nor'easter sweatshirts we've been using have been great and a lot of the guys and myself are wearing them on rainy days and it keeps us dry.
My name's Andrew, and I'm a deckhand here at Casco Bay Lines, located in Portland, Maine. I was a skeptic at first with the waterproof treatment, because I figured I've worn hooded sweatshirts before outside in the elements. I figured there was no way that a thundershower moving through was going to bead right off of the sweatshirt, but it actually does bead right off and you don't have to switch into a raincoat or anything like that.
Mike: These are also warm with a hood and quite comfortable. I would definitely recommend this sweatshirt. It's not overly heavy, so it's light enough that you can wear it as a normal sweatshirt when it's cool out, and if it starts to rain you don't have to worry about grabbing a rain coat. So it's pretty much a great all-around sweatshirt.