Silver Ghost
The Silver Ghost is the fastest, lightest, most powerful fly rod L.L.Bean has ever offered.
Play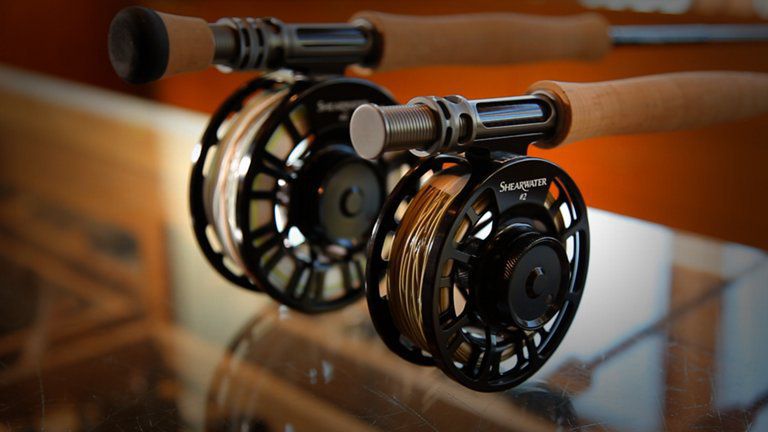 The Silver Ghost Fly Rod
Hi. I'm Mike Gawtry, director of sporting equipment at L.L.Bean. I'm here today to talk about the L.L.Bean Silver Ghost, the fastest, lightest, most powerful fly rod we've ever offered.
Here at L.L.Bean, we've been providing our customers with state-of-the-art fly rods for nearly 80 years. From classic bamboo to the high-tech graphite found in the Silver Ghost, we continue to offer you the most innovative materials and design available.
The Silver Ghost, our premium rod, is 15 to 20 percent lighter than its predecessor. Its fast action powers a high line speed and helps create tight loops, so you're able to punch into a head wind and accurately place the fly in front of the fish. Great fly-rod design comes down to tapers, materials and components.
The tip design is responsive while the strong lower-butt section gives you the backbone you need for fighting fish. The Silver Ghost line weights cover a full spectrum of fishing conditions. This includes trout fishing and freshwater, big game and saltwater, and also switch rods, for the angler looking for both one-handed and two-handed casting options. We use premium graphite construction and graphite scrims. For components, we use PacBay Minima stripping guides and REC recoil snake guides. We also use high-quality Flor-grade cork in the handles. And we finish the rod with a woven graphite spacer and a skeletonized barrel in the reel seat, for even more weight reduction in the design.
We've thought about the smallest details, down to the line-weight indicator and alignment mark on each barrel. And for a finishing touch, we include a woven graphite storage tube with aluminum capping collar. The Silver Ghost represents nearly 80 years of L.L.Bean fly-rod experience. We've developed this rod so you can be confident that you're using one of the most lightweight, innovative, durable and best-performing fly rods available in the market today. Guaranteed.