All-Weather Furniture
Made in the U.S.A. from recycled items, our maintenance-free furniture is built to last for years of outdoor dining and relaxation.
Play
CHANNELS: Home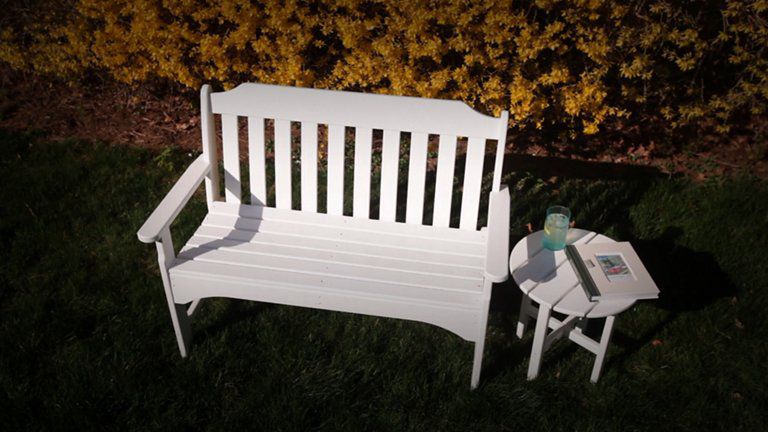 All-Weather Furniture
Made in the U.S.A. from recycled plastic lumber, our ecofriendly All-Weather Furniture is maintenance-free and built to last a lifetime.
To create this rugged, heavyweight material, milk jugs and other recycled items are converted into pellets. They're put through a heating and cooling process to ensure strength and durability, then rolled and cut into lumber. Next, each piece of lumber is examined and rated for quality before it's shaped and trimmed. The finished product repels natural elements, like rain, snow and salt spray, as well as substances like sunscreen, so you can leave your chairs and tables outside all year without worry.
Our in-house lab team has tested this furniture for strength and weather resistance with great results. Left continually exposed to rugged Maine weather for more than a year and counting, it has passed our strict standards, remaining undamaged and fully functional.
You can be sure our All-Weather Furniture will not rot, warp, splinter, absorb moisture or ever need painting. And, of course, we stand behind it with our unconditional guarantee. Trust our maintenance-free All-Weather Furniture to make your backyard a special place to dine and relax for years to come.