What's New at L.L.Bean
Learn about the latest gear and apparel, exciting news and great new shopping features. Shop now for Everyday Free Shipping, accurate, real-time delivery information and our legendary 100% satisfaction guarantee.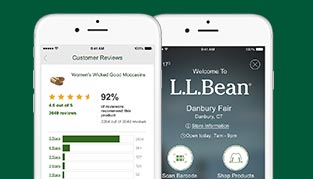 The L.L.Bean App – Tap. Shop. Discover
Hundreds of products. Thousands of reviews. Our easiest shopping experience yet.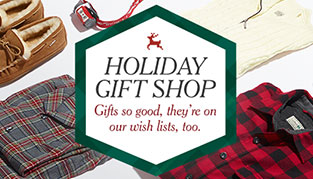 The 2015 Holiday Gift Shop
Find new apparel, gear and so much more – organized by price to make holiday shopping easy.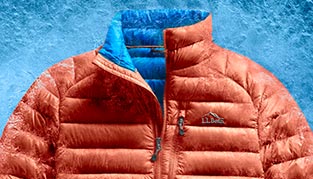 Your Below-Zero Hero
The Ultralight 850 Down Jacket takes down to new heights with warm, light and water-repellent DownTek – designed to keep you warm to -25° and stand up to whatever winter can dish out, now in more styles than ever.
L.L.Bean's Northern Lights Celebration
Ring in the holidays at our flagship store in Freeport, Maine! Events start with a Christmas tree lighting on November 20 and continue for the rest of the year. See the beautiful lights set to music, get some Christmas shopping done and take in a bit of Christmas cheer.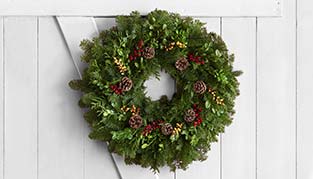 Straight from the Forest to Your Front Door
Nothing says it's Christmas like a fresh and fragrant wreath. We're happy to offer a wide selection of wreaths, centerpieces and tabletop trees for your home. Order now – evergreen products will begin shipping the week of Thanksgiving.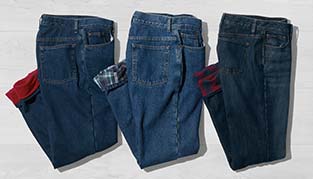 Double the Warmth
Denim and flannel, flannel and fleece – we've combined some of our favorite fabrics to create clothing that's doubly soft and doubly warm. Make this your coziest, most comfortable winter yet with our lined pants, shirts and jackets, now available in new styles.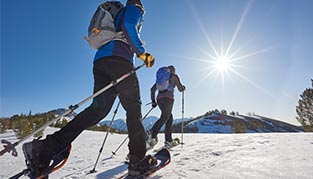 Outdoor Discovery Schools: Winter Courses
Don't let winter keep you indoors – hit the trails on Nordic skis, take up snowshoeing or try new courses for indoor stand-up paddleboarding and skate skiing. Our Outdoor Discovery Schools offer adventures for everyone – and everyone on your list.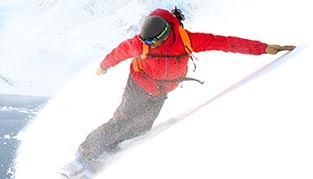 "Chasing Shadows" with Warren Miller and Seth Wescott
Warren Miller's new film, Chasing Shadows, featuring L.L.Bean Testing and Design Partner Seth Wescott, will be criss-crossing the country starting October 16. Stop by the L.L.Bean booth at select locations for a chance to win field-tested performance outerwear.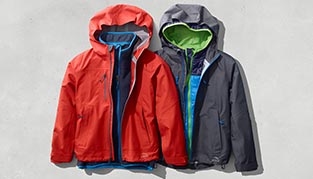 Layer On the Comfort
Combine this Pathfinder Waterproof Shell Jacket with an insulating layer for extra warmth. Snap it in at the neck and cuffs of our Trail Model Fleece Jacket or Puff-n-Stuff Jacket for a custom 3-in-1 coat.