L.L.Bean Visa Credit Card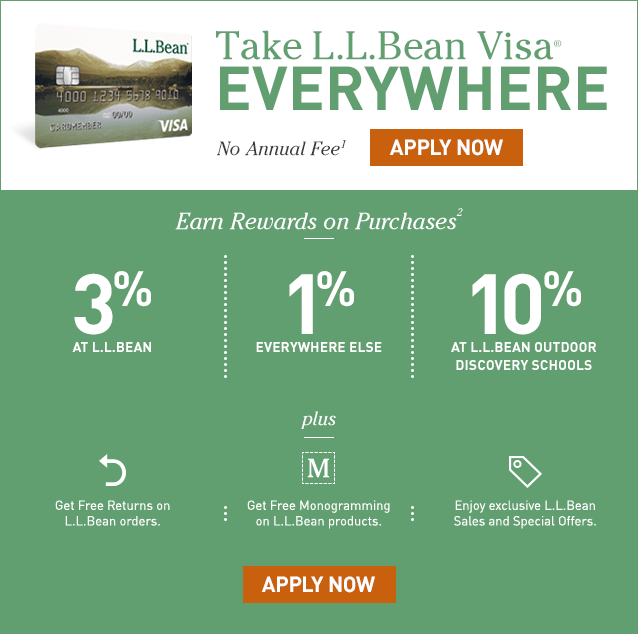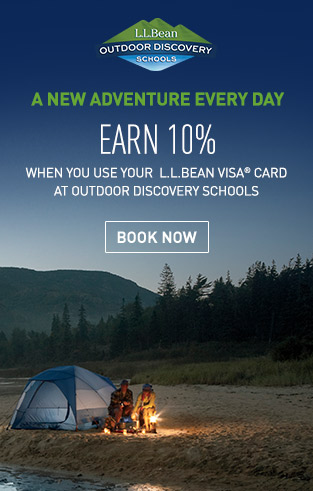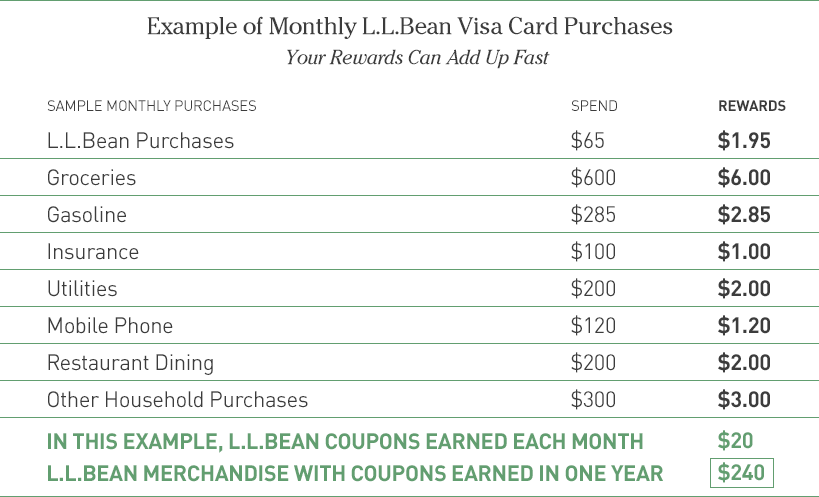 1Program Information
Offer subject to credit approval. Not everyone will qualify for the L.L.Bean Visa Card and its benefits. If at the time of your application you do not meet the credit criteria previously established for this offer or the income you report is insufficient based on your obligations we may not be able to open an account for you. Please review the materials provided with the Cardmember Agreement you will receive after account opening for more information about the benefits that apply. This offer is available to new Cardmembers only. For information about rates, fees, the annual fee and other costs associated with the use of the credit card program please see the Terms and Conditions.
2L.L.Bean Visa Cardmember Benefits
Earn Rewards – Earn 3% at L.L.Bean (valid at L.L.Bean's businesses in the U.S.), 10% at L.L.Bean Outdoor Discovery Schools, and 1% on purchases everywhere else Visa credit cards are accepted. For every $10 you earn, you'll automatically receive a $10 L.L.Bean Coupon in your monthly statement. Redeem your coupons toward L.L.Bean gear and apparel all year long.
Free Returns – L.L.Bean Visa Cardmembers are eligible to receive free Regular shipping on returns.
Free Monogramming – Personalize your L.L.Bean purchase with a free monogram — a savings of $8 per line.
Special Cardmember Sales and Offers – As a Cardmember, you're eligible for exclusive L.L.Bean sales and special offers throughout the year.
Apply now and start enjoying the benefits.
The L.L.Bean Visa Card is issued by Barclays Bank of Delaware (Barclaycard), Member FDIC. Only the L.L.Bean Visa Card issued by Barclaycard will have these benefits.