Print event schedule (PDF)Store directions
For many of our customers, the holidays just wouldn't be the same without a trip to Freeport. Begin a new family tradition or continue an old one – see the beautiful lights set to music, get some holiday shopping done and take in a bit of Christmas cheer. We'll have festive events and family fun throughout the holidays.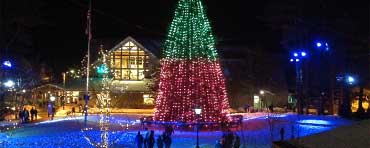 Musical Holiday Light Show
Nightly, 5 p.m.-9 p.m. (every half hour)
Don't miss our dynamic synchronized show, featuring beautiful music and spectacular visual effects. Trees around our campus, including our giant Christmas tree, will be decorated with thousands of colored lights synchronized with holiday tunes to create an amazing display. Twelve songs in all!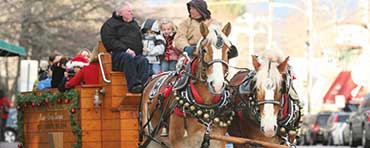 Free Old-Fashioned Horse-Drawn Wagon Rides
Saturdays in December, 1 p.m.-7 p.m.
Take a break from holiday shopping and explore the village at a slower pace. It's a great way for you and your family to view the lights while experiencing a favorite old-time tradition.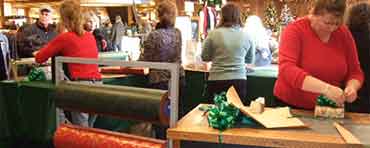 Complimentary Gift Wrapping
December 5-6, December 12-13 and December 18-23, 9 a.m.-9 p.m.; December 24, 9 a.m.-3 p.m.
While you're here, have your packages wrapped! Donations accepted–all proceeds support local nonprofit organizations. At the Flagship Store.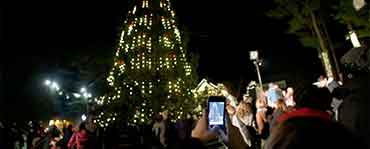 Tree Lighting Ceremony
November 20, 6:45 p.m.-7:30 p.m.
Join us as we light one of the largest Christmas trees in Maine, covered in thousands of twinkling LED lights. Broadcast live with News Center and 207 TV hosts Rob Caldwell and Caroline Cornish. Enjoy traditional holiday music, performed by the Portland Community Chorus.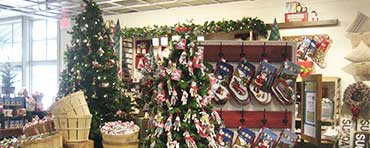 Home for the Holidays Open House
November 21, 10 a.m.-4 p.m.
Come experience a little holiday magic at our festive, fully decked-out home store. We have gifts for everyone on your list– and we'll wrap them on the spot. Find fun enter-to-win contests, food tastings throughout the store, classes, holiday music and more. Enjoy delicious sips and snacks while you shop!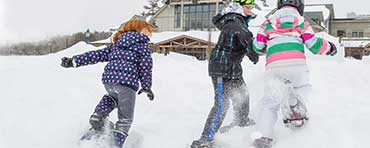 Winter Sports Event
December 2-7
Get ready for outdoor winter fun! Check out our great selection of cross-country skis, snowshoes, sleds, ice skates and accessories. Pick up a few tips at our expert-led clinics, meet reps from top brands and get all your gear questions answered. We'll make sure you're ready to enjoy the snow when it starts to fall.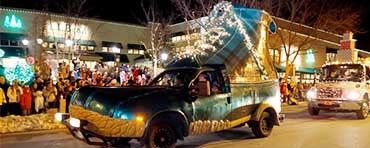 Freeport's Sparkle Celebration
December 4-6, parade at 6 p.m. Friday
The whole town gets into the holiday spirit! We'll kick things off with The Parade of Lights. The fun continues with visits with Santa at L.L.Bean following the parade, a Sparkle Express Adventure aboard the Amtrak Downeaster, a talking Christmas tree, the Jingle Bell Fun Run and the 25th Annual Tuba Concert. Learn more at sparklecelebration.com.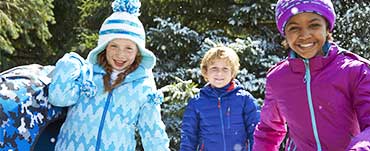 Kids Holiday Fun
December 12, 10 a.m.-4 p.m.
A day packed with fun for kids of all ages, including crafts, games and plenty of outdoor activities. Say "hi" to the Boy Scouts in Discovery Park and get a cup of hot cocoa to toast the season. They'll have a whole series of activities that anyone can participate in. You can also sign your kids up for a mini-adventure with Outdoor Discovery Schools (while you get some shopping done); ages 7-12, $20 per session.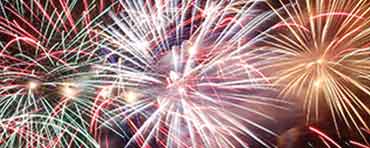 New Year's Eve Celebration
December 31, 11 a.m.-6 p.m.
Start the fun early with our family-friendly event! We'll ring in the New Year just for kids with a festive "KidNight," featuring live music from Rick Charette and a wintertime fireworks display at 6 p.m.