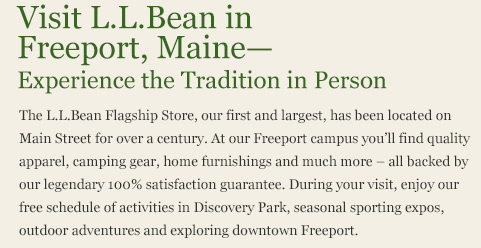 Store Events & Adventures

We offer exciting courses, trips and tours, based out of this store – plus free clinics, outings and fun events for your whole family.

Event Calendar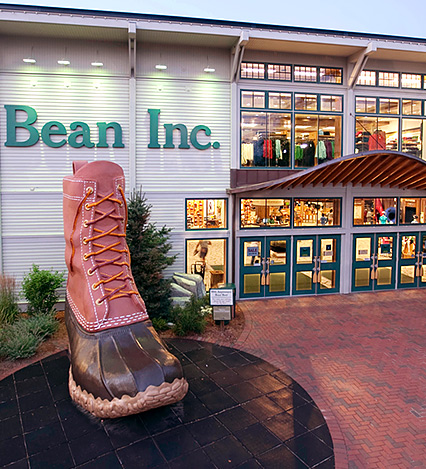 SHOP ANYTIME, DAY OR NIGHT
All stores, except our Outlet, are open 24 hours a day, 365 days a year.
Campus Map
FEATURED EVENT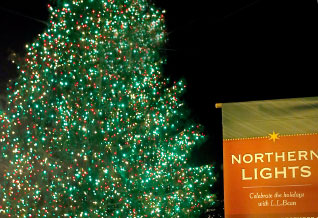 Northern Lights
Nov 20 - Jan 1
Join us in Freeport, Maine, for our annual celebration filled with holiday fun for the whole family. You'll find festive music, beautiful light displays, horse-drawn wagon rides, kids' activities and special events all season long.
Learn more
There's More to Do in Freeport
Over 3 million visitors a year make L.L.Bean Freeport's most famous destination, but there's plenty more to do while you're in town. Grab a lobster roll, discover hundreds of nearby shops and restaurants, or take a short drive out to Wolfe's Neck State Park, where you can hike, picnic or explore our rocky coast.
Helpful Links
Maine Office of Tourism
FreeportUSA