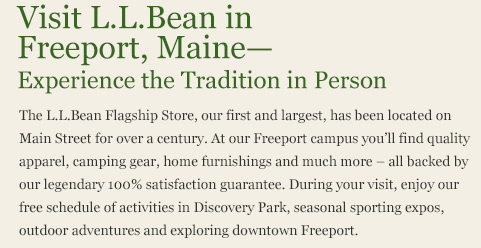 Store Events & Adventures

We offer exciting courses, trips and tours, based out of this store – plus free clinics, outings and fun events for your whole family.

Event Calendar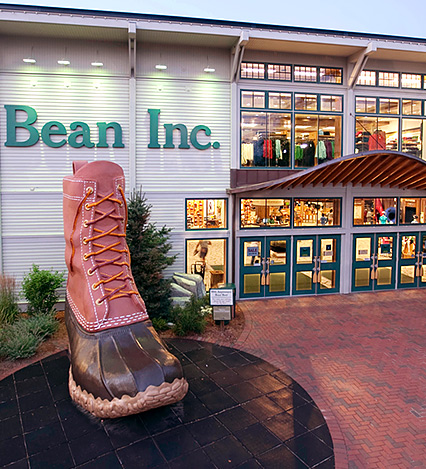 SHOP ANYTIME, DAY OR NIGHT
All stores, except our Outlet, are open 24 hours a day, 365 days a year.
Campus Map
FEATURED EVENT
L.L.Bean Bright Night 5K
Oct 24 - Oct 26
The goal of this new race is to remind us all to be seen and be safe whenever we re out on the roads during twilight hours. Course starts and finishes in front of the big L.L.Bean Boot and passes by thousands of jack-o -lanterns carved as part of the Camp Sunshine Pumpkin Festival. Plus: live tunes, treats, games and pumpkin carving! Come out to watch or give us a hand - volunteer opportunities are available.
Sign up to volunteer
There's More to Do in Freeport
Over 3 million visitors a year make L.L.Bean Freeport's most famous destination, but there's plenty more to do while you're in town. Grab a lobster roll, discover hundreds of nearby shops and restaurants, or take a short drive out to Wolfe's Neck State Park, where you can hike, picnic or explore our rocky coast.
Helpful Links
Maine Office of Tourism
FreeportUSA