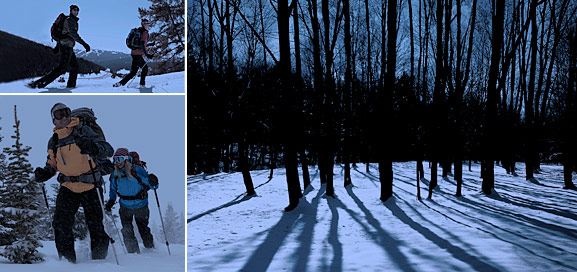 Get Out and Enjoy the Trails This Winter
Enjoy the outdoors this winter and explore the sport of snowshoeing. Whether you love to stride along nature trails or take all-day hikes on mountainous terrain, L.L.Bean Outdoor Discovery Schools® has the snowshoeing activity for you. Invite along friends and family to enjoy this aerobic and fun sport.
$20 Discovery Series Courses
If you're new to Snowshoeing or looking to refine your skills, our Snowshoeing Discovery Series Course is a great place to start. No experience is necessary and everything you need is provided. Learn more about our Snowshoeing Discovery Course.