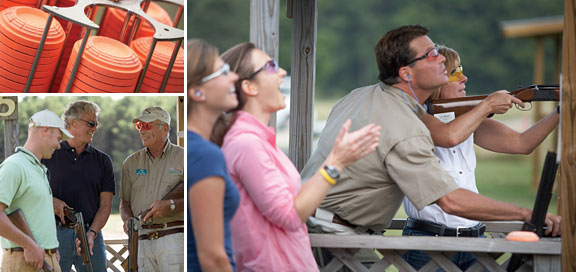 Master the Art of Wingshooting and Hunting
L.L.Bean Shotgun Sports courses and activities allow beginners and more experienced shooters to select the right experiences for their skill level and interests. Our expert shooting instructors will help hunters and sport shooters alike to refine their shotgun skills and prepare for the upcoming season. L.L.Bean's Fogg Farm, in Freeport, Maine, offers an excellent venue for practice, with a fully appointed Five-Stand Sporting Clays facility.
$20 Discovery Series Courses
If you're new to Sporting Clays or looking to refine your skills, our Sporting Clays Discovery Series Course is a great place to start. No experience is necessary and everything you need is provided. Learn more about our Sporting Clays Discovery Course.