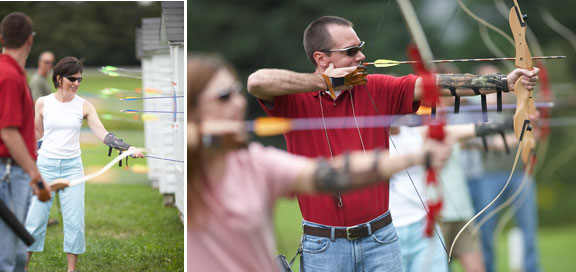 Learn or Sharpen Your Archery Skills
Learn about the skilled sport of archery at L.L.Bean Outdoor Discovery Schools®. Whether you're brushing up on your shooting skills or looking to learn the basics, our experts are on hand to teach you about this challenging and fun sport.
$20 Discovery Series Courses
If you're new to Archery or looking to refine your skills, our Archery Discovery Series Course is a great place to start. No experience is necessary and everything you need is provided. Learn more about our Archery Discovery Course.