Cross-Country Skiing Courses and Private Lessons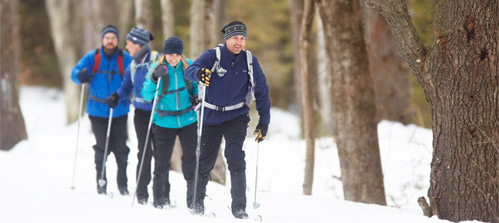 It's easy to get outside and enjoy the snow. Join us for beginner or private cross-country ski lessons, plus NEW offerings like Starlight Ski Tours or a fun Introduction to Skate Skiing. Look below to find a class that's just right for you, starting at $20. Book today.
Date/Time
Event
Location
Price
No scheduled events matching your search.