Build Your Own Custom or Group Adventure


Team-building retreats, group trips, private lessons – we'll help you build your own adventure. It's easy to request a quote or learn about special group discounts – just call us. Facilities book quickly, so please contact us for reservations at least two weeks in advance.
Start Building Your Own Custom or Group Adventure
CALL 1-888-270-2326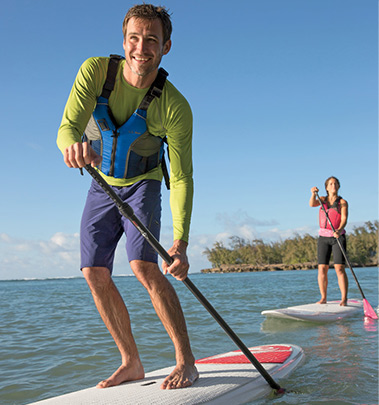 Stand-Up Paddleboarding
Stand-up paddleboarding is easy to learn and a great way to enjoy scenic lakes, coves and inlets – select dates, June to September.
Tandem Sea Kayak Tour
Join our friendly guides for a relaxing paddle in stable tandem kayaks on the waters of scenic Casco Bay – daily, June to October.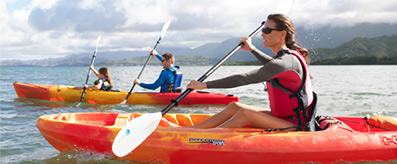 Recreational Kayak Tour
Paddle calm waters in stable recreational kayaks – weekdays in June, September & October.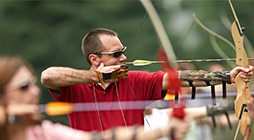 Archery
A customer favorite, archery is fun and easy to learn from expert instructors – daily, May to October.
Sporting Clays
Ideal for beginners and experienced shooters alike, enjoy the exhilaration and fun of sporting clays – select afternoons, May to October.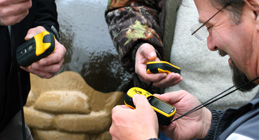 Geocaching Scavenger Hunt
Learn to use a GPS to discover hidden caches in this popular game that combines modern technology with outdoor fun. 2 hours/daily, year-round.

Canoe Tours
Enjoy beautiful scenery, fascinating wildlife and a leisurely pace on this expert-guided paddle. Daily, June to October.
Snowshoeing or Cross-Country Skiing
Our expert instructors will show you how easy and fun these winter sports can be. Conditions permitting daily.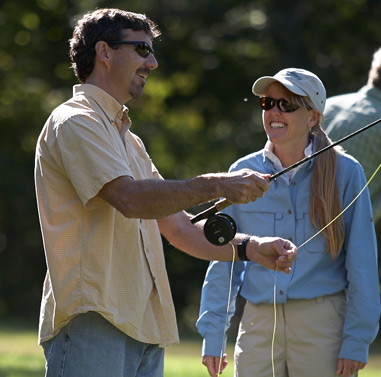 Fly Casting
A timeless art you can enjoy at any age, fly casting is a relaxing way to spend time outdoors – select afternoons, May to October.